Job Opportunities
22 days ago
Job Opportunities at Sweetwater Child Development Center: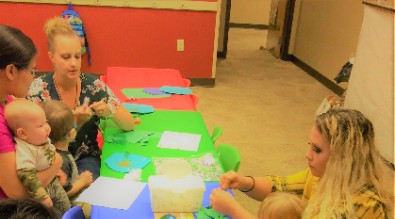 Occupational Therapist
(Begins about August 1, 2020)
Description
Under the general direction of the Part B Special Education Coordinator, the Occupational Therapist (OT) is responsible for the provision of a comprehensive occupational therapy program to children from birth through age five.
Requirements

Must have a Bachelor's Degree, but a Master's Degree is preferred.
Must have a current Wyoming OT license or the ability to get one by August 1, 2020.
Must have experience working with young children.

Responsibilities
Administers occupational therapy screenings to children from birth through age five as requested by referrals from agencies, practitioners, families, and/or staff

Conduct evaluation of children in need of more in-depth occupational therapy assessment as requested by the Part B SpEd Coordinator or the Part C SpEd Coordinator.

Develop IEP/IFSP objectives in collaboration with the trans-disciplinary team and the family in order to meet the needs of the child.

Maintain regular verbal and written communication with parent/guardians and related staff members.

Complete and maintain necessary documentation for each child to ensure accountability.

Attend and participate in all meetings and trainings associated with the position and with work at the CDC.

Other duties as assigned by the administration.
To Apply: Please send a current resume, a copy of your Wyoming OT license, and any other supporting documents to Dr. Cristy Pelham at pelhamc@cdckids.org.